The first 143 payments of the recently announced flood recovery grants for those affected by flooding were paid this week.
Herefordshire Council are issuing payments each evening to residents and businesses who have suffered the effects of flooding; having made 103 payments on Monday, 40 yesterday, and with a further 100 payments ready to be made this evening, we are encouraging anybody who thinks they may be eligible to contact us.
The new Community Flood Recovery Grant offers up to £500 for eligible affected properties and the Business Flood Recovery Grant offers up to £2,500 for eligible affected businesses. Council tax relief and Business rate relief is also available for properties affected by the recent floods.
Applications are now open and we encourage everyone who is entitled to make an application. Even if you claimed following the flooding incidents towards the end of 2019, you may still be eligible.
Businesses affected road by closures may also be eligible. Simply explain in the application process how the flooding has affected your business.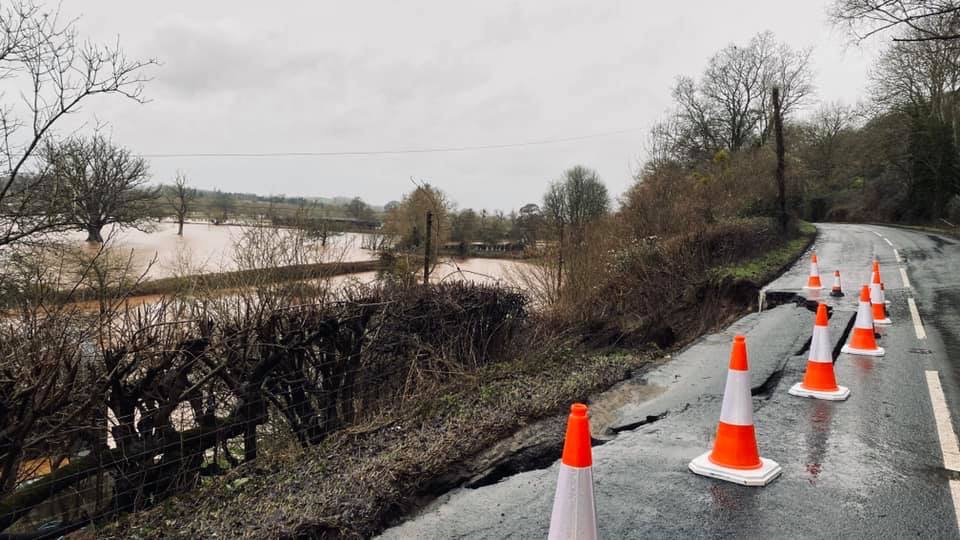 For more information or to apply, please visit the Herefordshire Council website.
Councillor David Hitchiner, Leader of Herefordshire Council, said: "The multi-agency response group, of which Herefordshire Council is a member, is working around the clock to help protect Herefordshire, its residents and community. Although many parts of the county are now recovering, several communities are still suffering from the impact of flooding, and with more rain potentially on the way later this week, it is vital that we provide all the assistance we possibly can.

"The first payments of our Flood Recovery Grants have been made and are helping to support affected residents and businesses. I would like to thank council financial officers for the hard work that has gone into ensuring those in need of this help can access it in as short a timeframe as possible.

"This continues to be a challenging situation for the entire region, but the resilience and efforts of local people and public services has been exemplary. I encourage anybody who has been affected by the flooding to apply for the financial assistance available, and would like to offer reassurance that we will get through this difficult time together."
For the latest updates, please keep checking the Herefordshire Council website and follow @HfdsCouncil on Facebook and Twitter.
To find out more about the range of support and guidance available please visit www.herefordshire.gov.uk/floods