Nominate a Herefordshire carer for a David Price Award today!
Time is running out to nominate a Herefordshire carer for a special annual award.

Herefordshire's Making It Real Board are looking for nominations from the local community for a David Price Award. 

The awards were created to recognise an individual who has, in an unpaid capacity, helped change the life of an adult or adults in the county. 
You can nominate a friend, neighbour, support worker, member of a group or organisation, family member, colleague or a volunteer.
The award is in memory of Herefordshire resident, David Price, who sadly passed away in May 2016. The award celebrates David's work as a pioneer of disability involvement across the local community.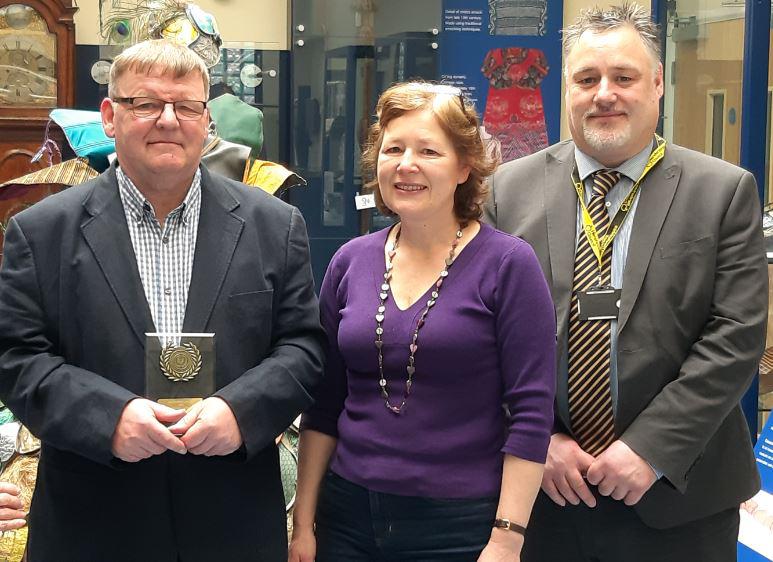 Councillor Pauline Crockett, Herefordshire Council, Cabinet Member for Health and Adult Wellbeing, said: "With the deadline fast approaching I urge people to complete their nomination forms now.

"Nominating a carer for a David Price Award is a really meaningful way of showing your appreciation to a carer who has made a huge difference to someone's life or the lives of a group of people in Herefordshire."

Winner of the 2019 David Price Award, Graham Downing, added: "It was a privilege to receive the award, especially when I was only doing my job. I love my job and it's an honour to be able to help people in Herefordshire."

For more information about the award and to make your nomination visit: www.herefordshire.gov.uk/DavidPriceAward Nominations can be made by completing a form online, or the form can be downloaded and returned to: Making it Real Board, c/o Herefordshire Council, Plough Lane, Hereford, HR4 0LE. Alternatively, completed forms can be emailed to makingitreal@herefordshire.gov.uk