Just two years ago, the site of Herefordshire Council's former Bath Street offices laid silent and empty. First built as Hereford Working Boys' Home and Industrial School, and later used as a base for Herefordshire Council's children's services and registry offices, the red brick Victorian buildings were in need of renovation back in March 2019.
Fast forward to 2021 and, despite the challenges raised by the Coronavirus pandemic, numerous lockdowns and changing government restrictions, Connexus can announce the completion of Phase I of our affordable housing development at Bath Street. Phase I includes 27 high-quality apartments (including 15 for affordable rent), with 47 more affordable rented properties due for completion as part of Phase II later this year.
Victoria Tomlinson, Director of Property said: "It's fantastic to see residents moving into these new affordable apartments, right in Hereford city centre. We felt very strongly that the character of this historic building should be retained and we are so proud of what we have achieved here for our new customers and the local community. I want to extend my thanks to everyone who has supported us on this exciting project, particularly our contractor and consultant team.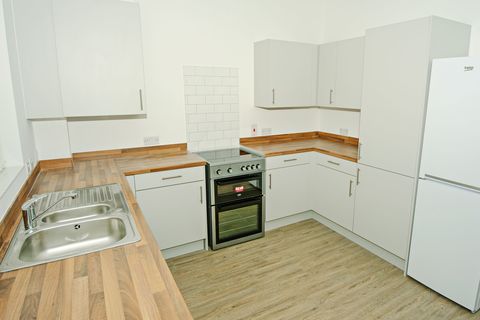 The original buildings' central location and use as a Registry Office and centre for children's services mean that they hold special sentimental significance for many Hereford residents. Connexus worked with construction contractor Harper Group to make sure the new development retained some of the character from the site's previous use. While some areas of the existing Victorian buildings had to be partially demolished, the original red brick façade has been restored, in keeping with the heritage of the site. Inside the apartments is a different story altogether, with residents moving into modern, cleanly designed homes with attractive yet durable kitchens and bathrooms.
The new apartments benefit from the site's convenient city-centre location, just a short walk from supermarkets, doctors surgeries and schools. The courtyard style layout of Phase I and Phase II of the development aim to build on this community feel, making good on Connexus' long-term promises of investing not just in developments, but in communities.
Wording and images provided to Your Herefordshire by Connexus.